Our mission
Offering an innovative search tool to enable you to find the vehicle of your choice instantly
, whatever your needs and whatever your desires.

The search can be performed based on traditional criteria (make, model, version, or engine size) or
be made much more specific, with criteria such as trim level and color.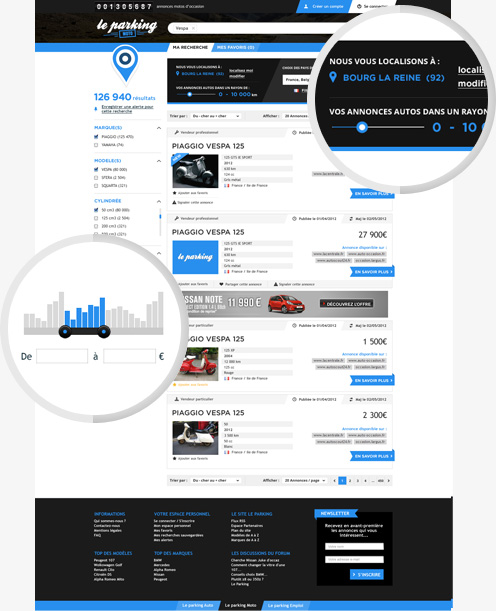 Features that
make the difference!
To simplify your search to the max, we have implemented the following features:
No need to specify the make of the motorcycle you're looking for: it will be detected automatically.For example, TT will automatically be recognized as an Audi.
If you specify a particular brand, you can however get results that cover the complete model range.
You can instantly view price trends for a specific model with old and new prices visible at a glance.
Thanks to our geolocation tool, identify the motorcycles you're searching for that are closest to you
unless of course you prefer crossing Europe to find the vehicle of your dreams!